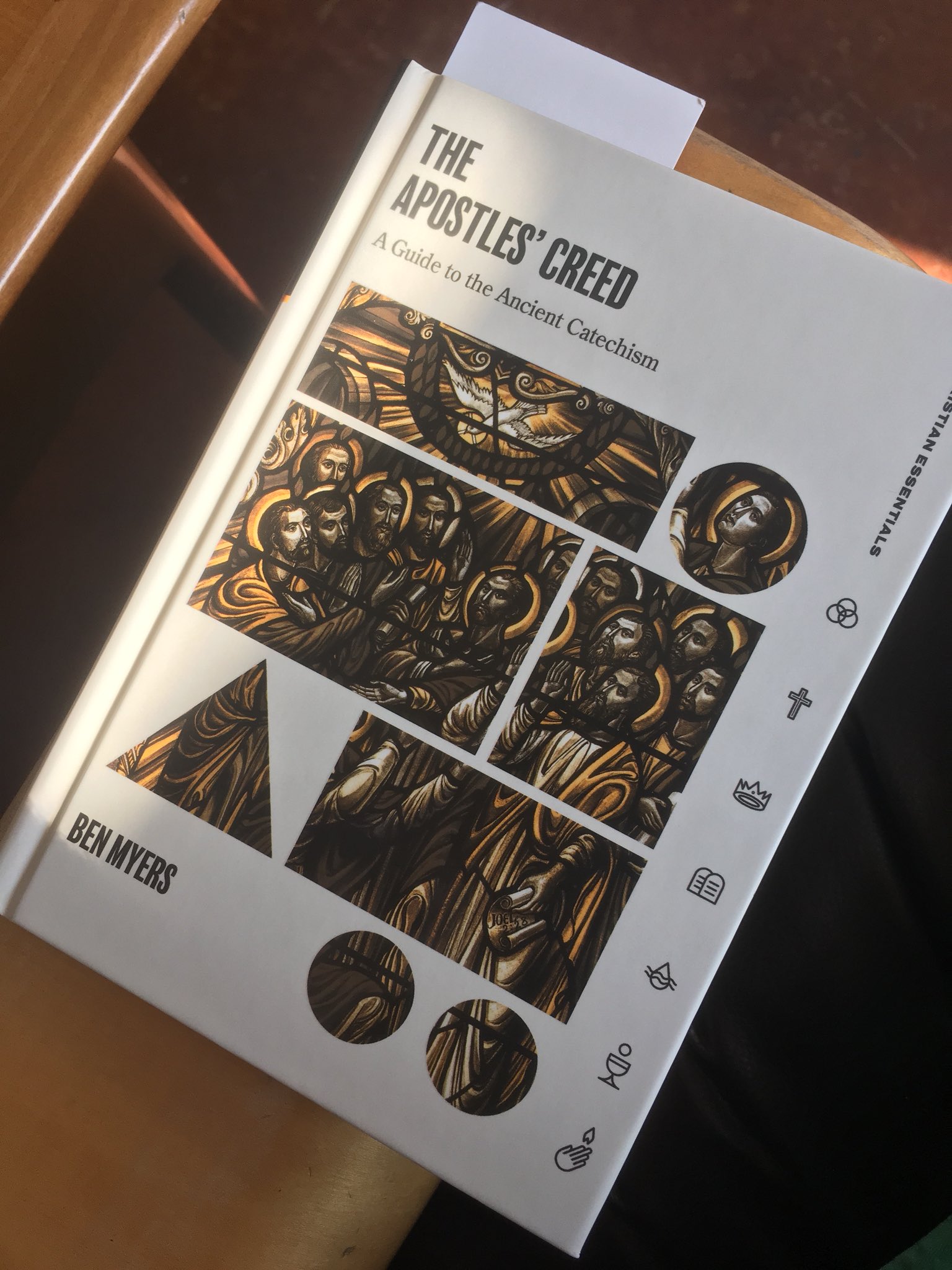 How willing are we to read the manual of a car that we already know how to drive? Or to consult a recipe for a dish that we have already made a hundred times? When we have been there and done that we tend to believe that we have nothing else to learn. And so it may go for you with the Apostles' Creed.
The Apostles' Creed is the most foundational confessional statement of the Christian Church, the first and most widely-known gatekeeper for identifying who indeed belongs to the living God's family. If one cannot confess the bare bones Apostles' Creed, one's case for belonging to Christ falls apart.
But the Apostles' Creed has become sort of old hat. Songs sing its lyrics, churches read it regularly in their services, and many books and sermon studies have been devoted to its study. So, why another resource when we already seem to know what this is all about?
While the Apostles' Creed is praised for its essentiality and simplicity, the truth is that oftentimes in studying the Creed we don't mine for the riches found from beginning to end. For example, we rush to the more controversial statements, like Jesus's descent into hell, but fail to identify for ourselves what "I believe" itself means.
This is where Ben Myers' new guide, a new volume from Lexham Press, succeeds in a way other studies of the Creed do not. Myers leaves no stone unturned, bringing each word of the Creed under the microscope for examination — after all, if this is going to be a metric for how we evaluate one's understanding of the gospel, every word must belong and serve a distinct purpose.
I have not come across a guide to the Apostles' Creed that achieves depth and succinctness so well as Myers' book does. Clocking in at less than 150 pages, Myers still manages to offer loads of insight to the reader. A particular strength of this volume is how Myers pulls together the voice of the church fathers to show what these phrases and concepts meant for the fathers, and mean for us today.
One of Myers' prevailing points is the communal nature of the Creed. The use of "I" in the Creed has thrown many for a loop, and they have felt compelled to use "we" in its stead to promote community. However, Myers is quick to note (via Augustine) that having a Creed at all is a communal effort:
"When we say the creed we are not just expressing our own views or our own priorities. We are joining our voices to a great communal voice that calls out across the centuries from every tribe and tongue. We locate ourselves as part of that community that transcends time and place." (10)
The whole of the Christian life is participation, according to Myers. We mutually participate with Christ in which we are "[partaking] of all that belongs to the other" (74), and we participate with one another as we "speak with one voice, to breathe with one Spirit…with one unceasing prayer" (111). The Creed is much more than a set of dogmatic assertions; it is the banner under which we stand, the flag we stake in the ground with one another to declare our allegiance. It is the realization that we are not our own, but bought with a price, fashioned into a people.
This is the best resource I have consulted in studying the Apostles' Creed that I have come across. Myers' work here has expanded my understanding of the Apostles' Creed immensely, and for that I am grateful. This would be an excellent resource for small groups looking for deep but accessible theological study, or for pastors who hope to teach their congregation through the Creed. As for the average reader, this is a wise, tactful guide that bolsters our understanding of these foundational statements and whets our appetite for further study of the essential doctrines of Christianity and the writings of church fathers.